Do you want to build a side-venture, but don't know how or what?
One of the most essential elements in making a path to ultra-high net worth more predictable is building a side-venture.
Starting and growing a side-venture provides you with:

Important learnings that can be applied to building bigger companies later
Cashflow that can be turned into partially passive income
Exit optionality via selling your side-venture at an attractive multiple
THIS TOOLBOX INCLUDES EVERYTHING YOU NEED:
It consists of two dashboard accesses, a discord server and life-long support.
The first dashboard will help you think of an idea and start a product/service side-venture.
The second dashboard will teach you how to grow your side-venture and generate first revenues.
We decided to build the dashboards online (on notion) so that you can access them from anywhere and anytime in the spirit of decentralized work.

After purchasing the side-venture toolbox, you will also gain access to our Discord server, where you'll be able to ask for help and meet ambitious, like-minded people.
NO MORE EXCUSES, LET'S GET STARTED – BECAUSE:
Building a side-venture as a complement to a participating career will set you up for
megalomania in the future.

What you'll find in the side-venture toolbox
378 Side-Venture Ideas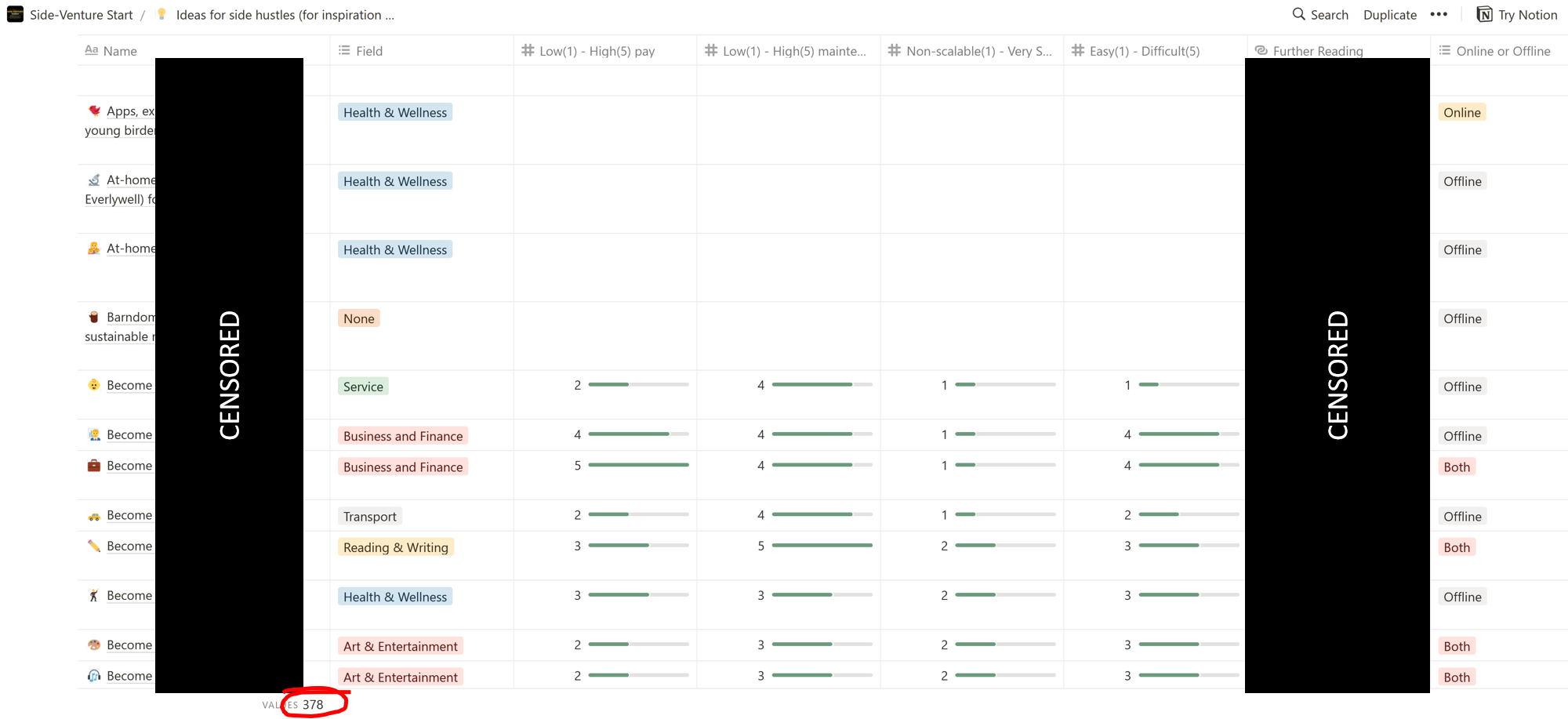 Can't think of an idea? No problem! – we'll help you get your first idea. Our extensive list of 378 side-venture ideas covers every industry and difficulty level.
121 No-Code Tools & Platforms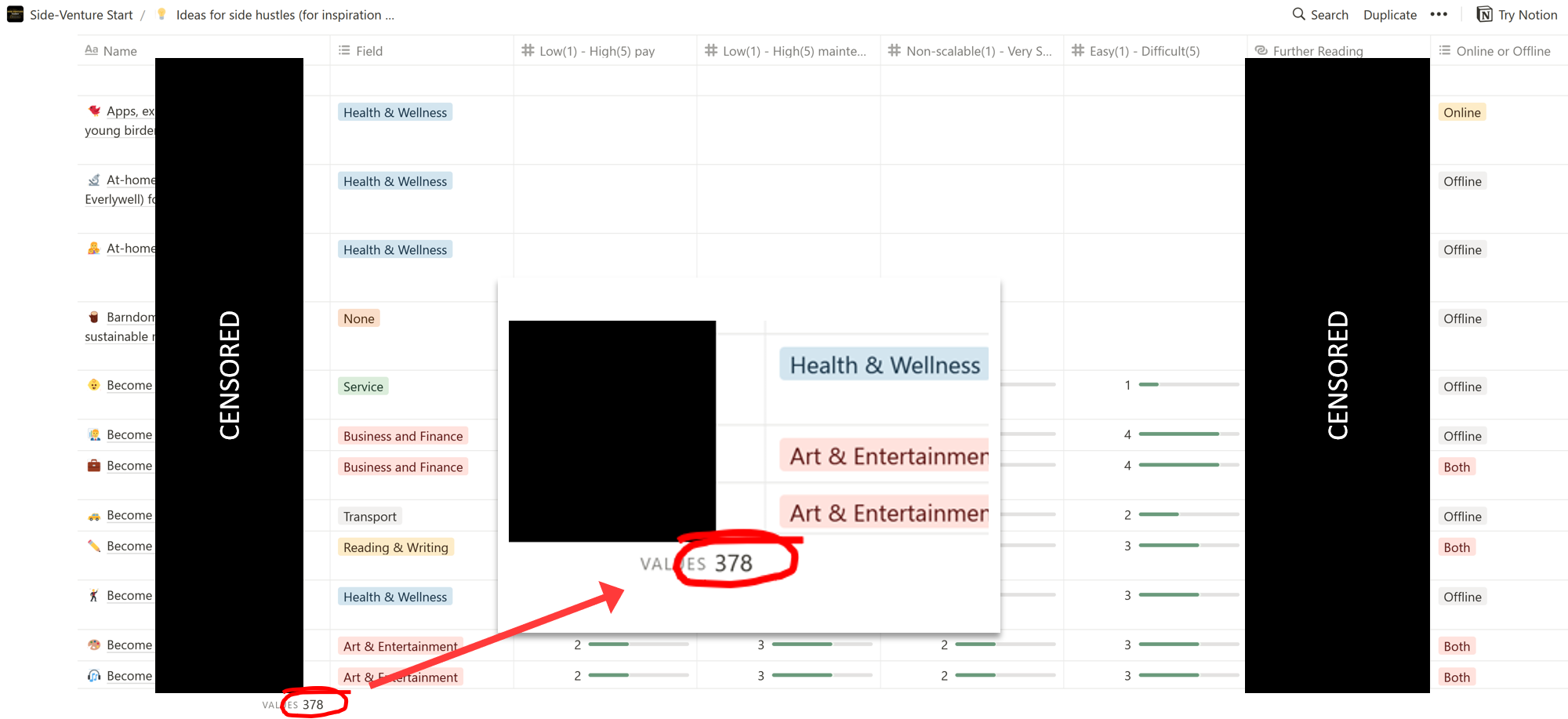 We understand that coding can be very difficult, that's why we've included a list of 121 no-code platforms and tools.
An Extensive Growth Checklist with detailed
step-by-step guides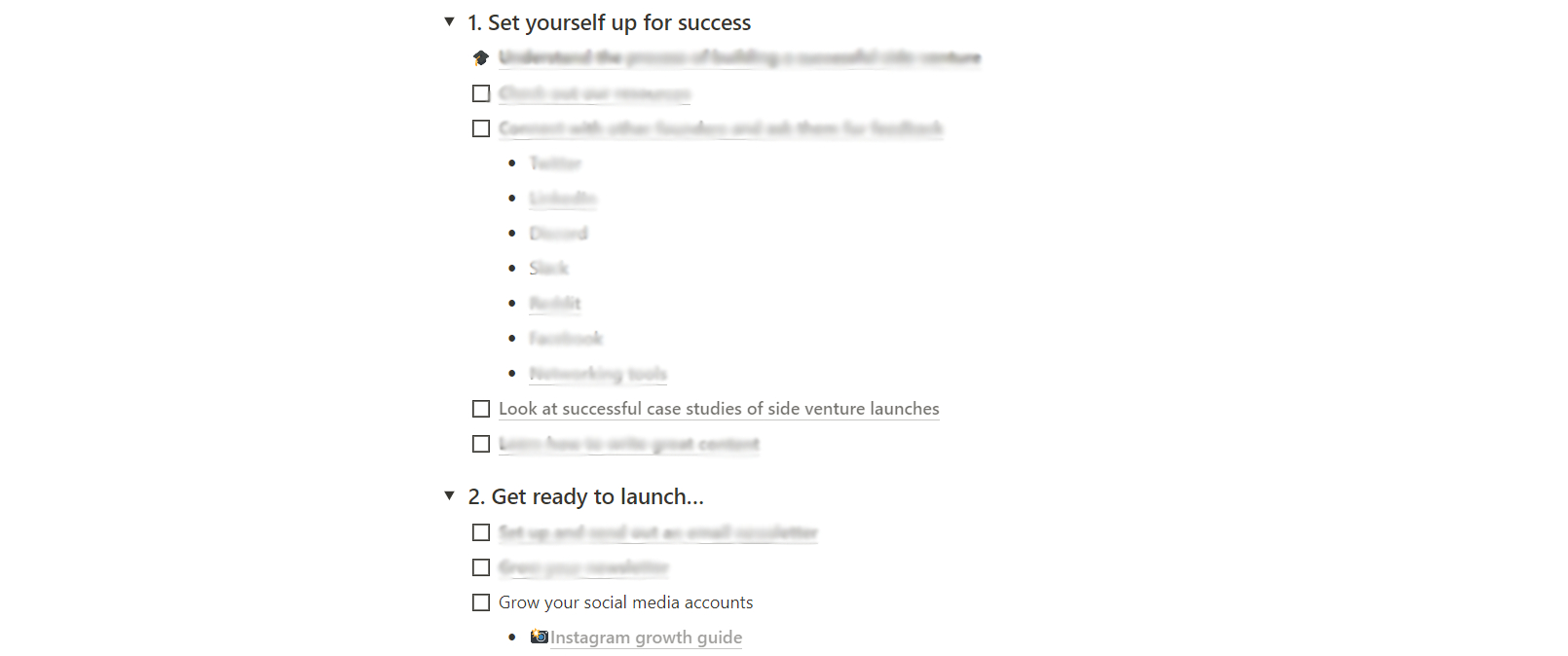 Growing a side-venture is hard – we'll help you every step of the way.
An Exclusive Side-Venture Discord Server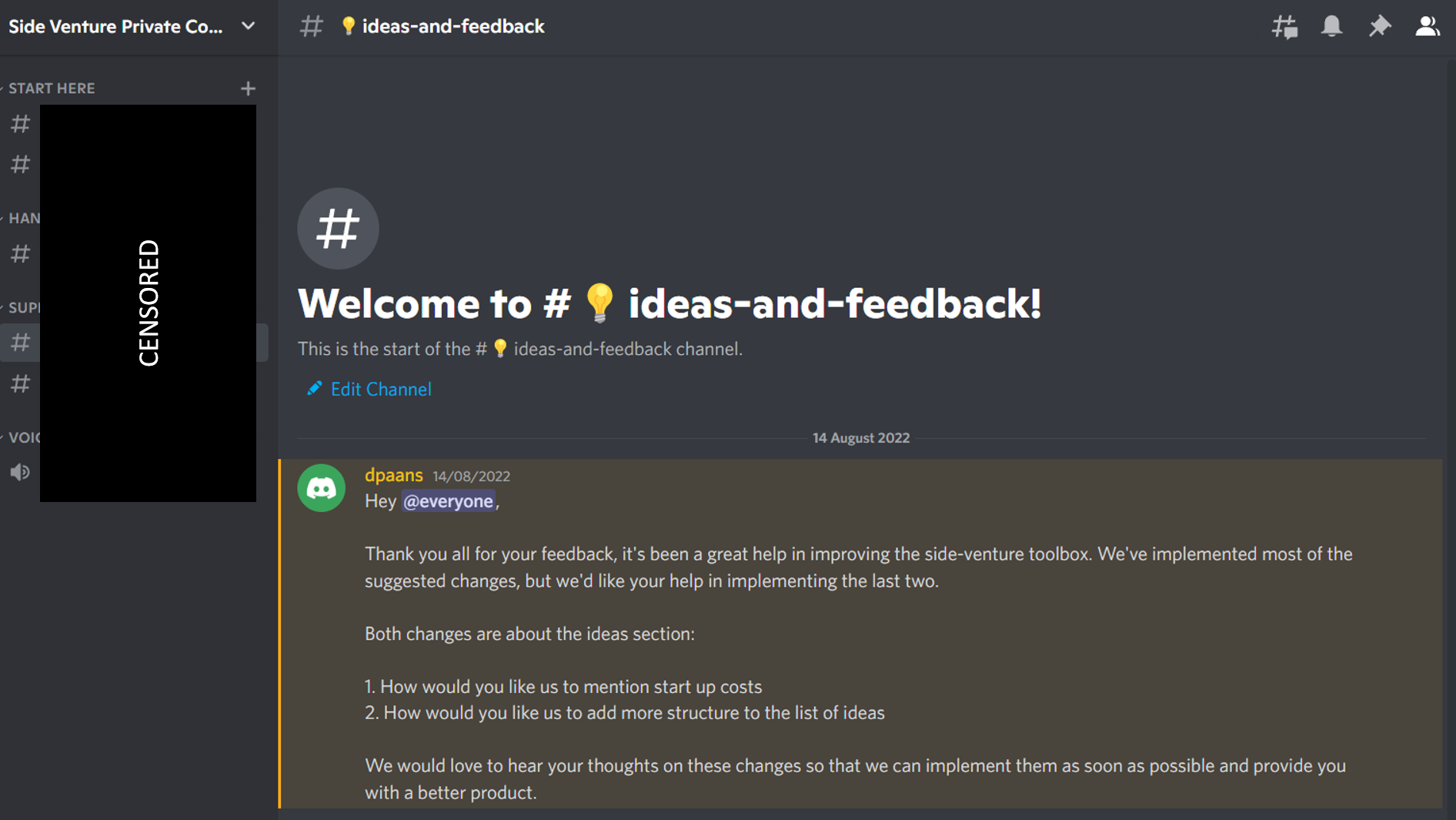 Here you can ask us and your fellow side-hustlers for help, connect with other like-minded individuals and work on side-ventures together with other people.
Studies show that 90% of businesses fail in the first 1-2 years, as a result of a lack of preparation, planning or experience. With a community of veteran business builders, all the common pitfalls that usually snag young entrepeneurs will be explained to you in detail to lead you to success!
For occasional side-venture tips, more megalomania, guides and free stuff you can sign up below.
Copyright by TheKevinJon.com